[et_pb_section fb_built="1″ admin_label="section" _builder_version="3.0.47″][et_pb_row admin_label="row" _builder_version="3.0.48″ background_size="initial" background_position="top_left" background_repeat="repeat"][et_pb_column type="4_4″ _builder_version="3.0.47″ parallax="off" parallax_method="on"][et_pb_text admin_label="Text" _builder_version="3.0.74″ background_size="initial" background_position="top_left" background_repeat="repeat"]
---
Explore design versatility with Staron Solid Surfaces
Staron Solid Surfaces is known as the designer's choice for finishes, and with good reason – aesthetic and function are rarely married so well.
Staron Solid Surfaces is comprised of a natural and pure mineral derived from bauxite ore, blended with an advanced pure acrylic resin, resulting in one of the world's most appreciated and premium surface materials. Staron Solid Surfaces is suitable for countless applications in commercial, hospitality and residential settings – explaining its popularity in the design community. With a silk-like finish and a range of over 80 colours to select from, Staron is both aesthetically and functionally pleasing.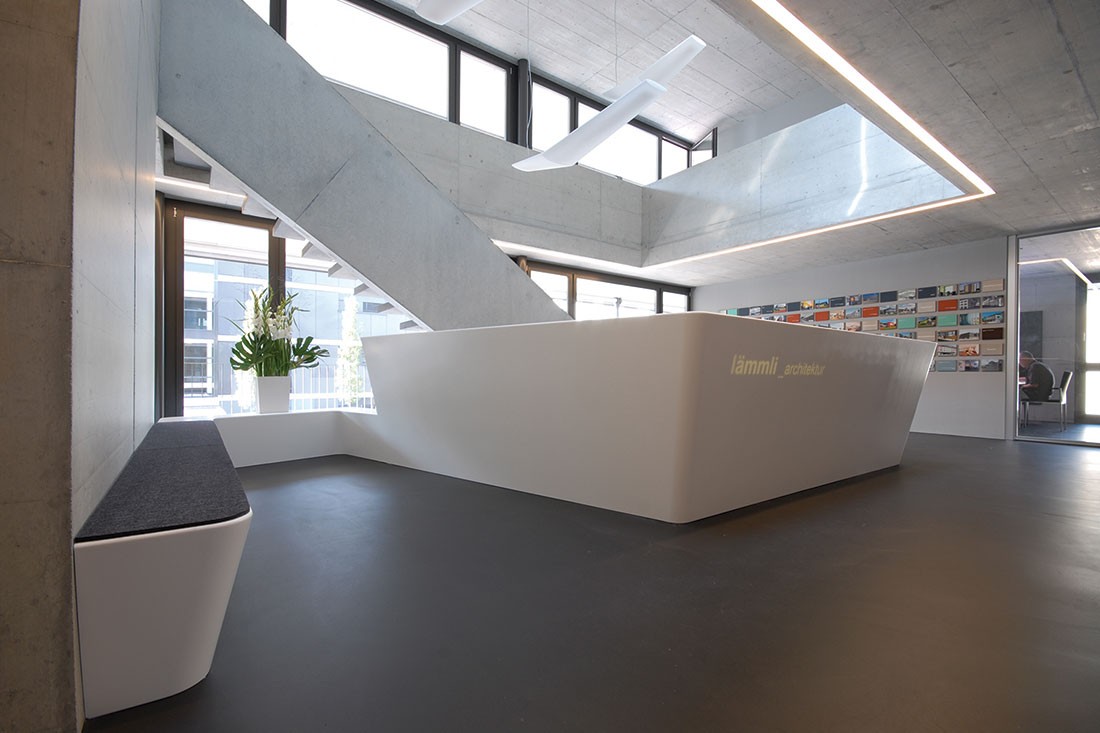 ---
Non-porous in nature, no stain can penetrate the highly advanced material, resulting in a surface that is incredibly easily maintained. Staron is joined with a special adhesive and sanded, creating smooth long surfaces with no open joins. This creates a totally integrated bench space with no dirt trapping points or crevices to clean, just a smooth surface that looks and performs as one piece.
DISCOVER NEW POSSIBILITIES WITH STARON SOLID SURFACES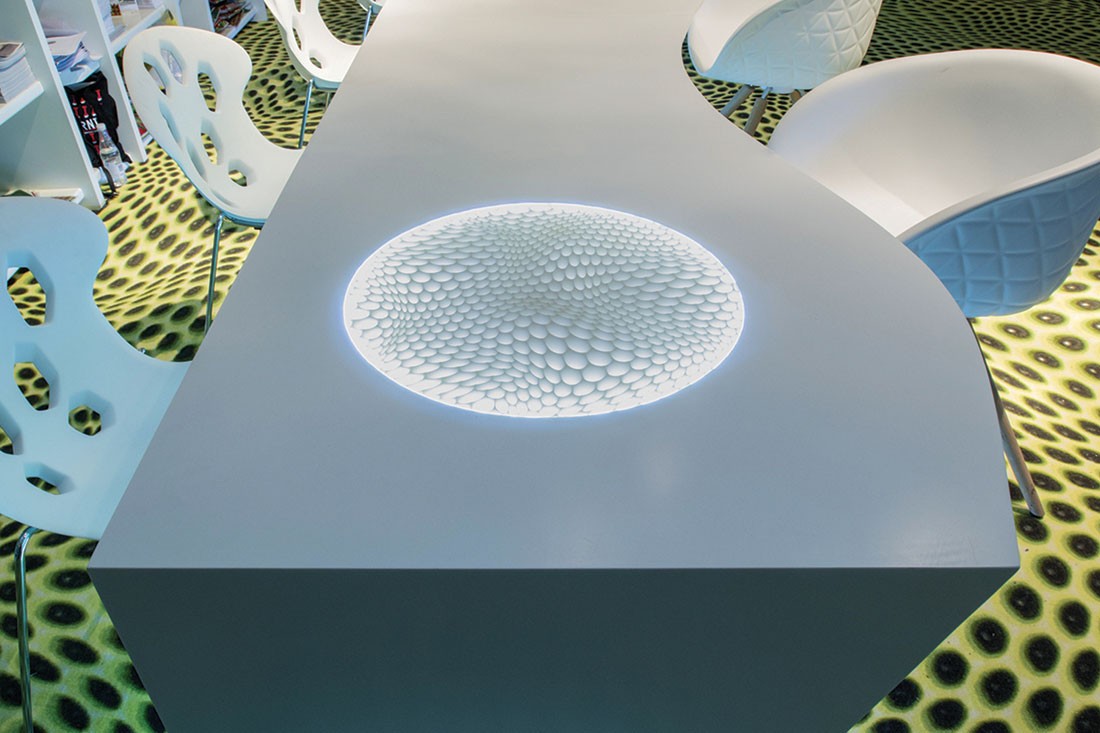 ---
Staron has a versatile selection of standard integrated solid surface sinks, alongside offering custom design solutions for any job, as well as being totally renewable, meaning that after years of use it can be sanded to be restored back to its original condition. Staron can be formed and moulded into any shape or design imaginable. It can be sculpted to fit around curves or be carved into logos, designs or sculptures.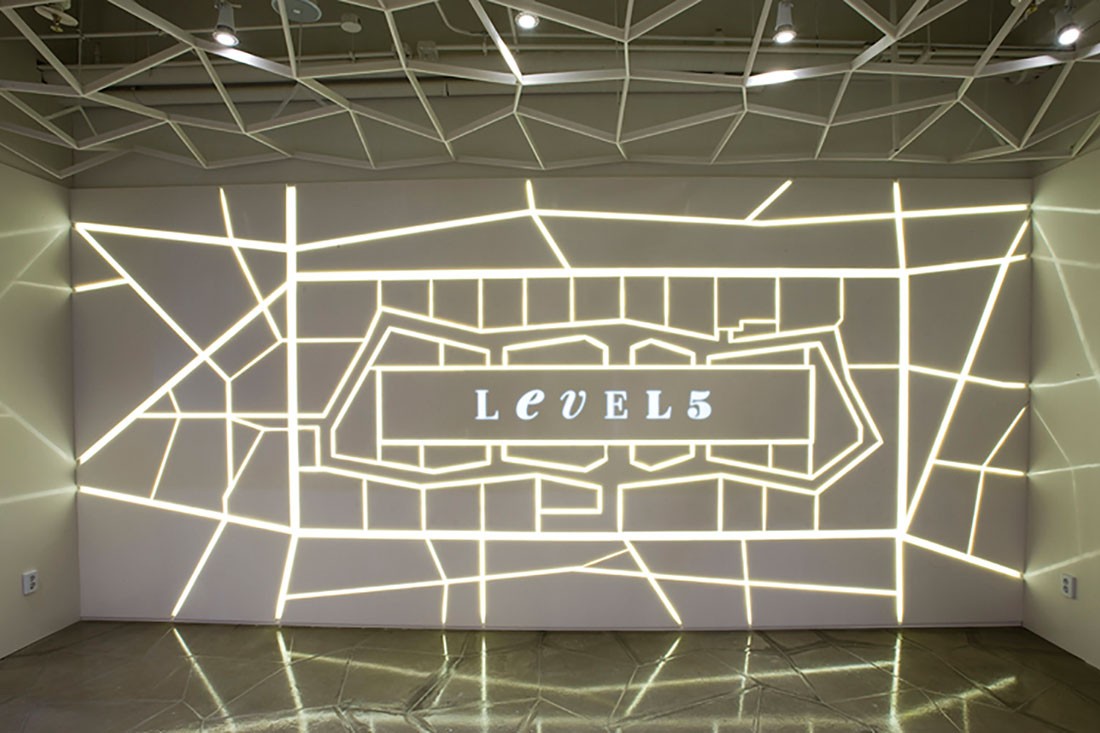 ---
Furthermore, Staron surfaces can be inlaid to create a blend of colours on one piece to suit the aesthetic of any given space. The flexibility of Staron extends to limitless edge profiles; drop down edges, and splash backs. All this comes in an environmentally sustainable material, with a 10 year warranty. Staron Solid Surfaces provides a design solution that pushes the boundaries of design for a range of clients, from artists, retail, hotels, corporate offices and more.
DISCOVER NEW POSSIBILITIES WITH STARON SOLID SURFACES
---
[/et_pb_text][/et_pb_column][/et_pb_row][/et_pb_section]