FUNDERMAX LAMINATES
A perfect combination between high end material and individual design.

Fundermax Interior Products
for people who create
Together with our interior decors you give each room a unique atmosphere. Create new interior moods by combining the different wood designs with the wide range of plain colors. Our enormously durable panel qualities are the ideal basis for a harmonious sense of space with existing buildings.
Let your thoughts run wild!
Products
Use our interior decor schemes to give any room a unique atmosphere. Create whole new moods for interior spaces by combining the range of wood decors with our wide selection of plain colours. Thanks to their outstanding quality and exceptional lifespans, our panels provide the ideal basis for harmonious, long-lasting interior moods. Simply let your imagination run free!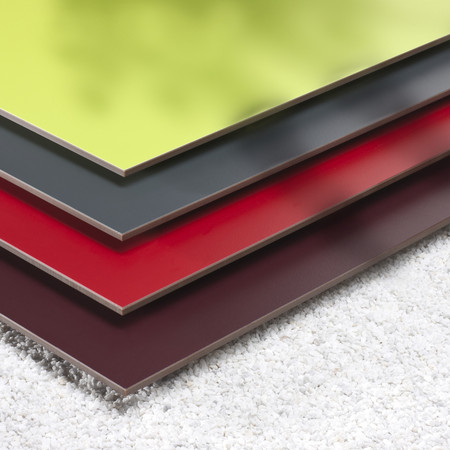 Max Compact Exterior
What has priority in life – the external appearance or the inner core? Those who are looking for a material for outdoor applications such as facades, balconies or terraces have probably already answered the question for themselves. It is clearly both.
Because both are important in a material decision, especially in outdoor applications: Of course, the quality of the product must also meet extreme requirements, after all, it is about the protection of buildings. And of course the sight of an object is an expression of individuality, a lifestyle statement and a very personal commitment – and that is why the design quality of our façade panels is just as important as the product quality.
Max Exterior by FunderMax is constantly being developed along these two lines. Just as the areas of application are becoming ever more diverse, so too do the decor palette, including the completely free individual décor, reach ever new dimensions of nuance and variety. The product itself remains true to its success factors and, no matter in which decor, always stands for consistent protection and uncompromising hardness against all external influences.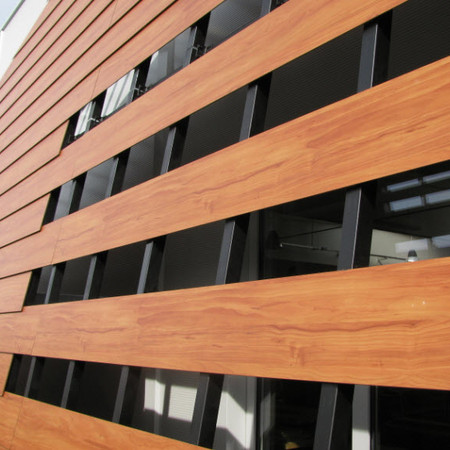 Max Compact Exterior system facade
Plate, fastening system and all required individual parts from a single source – FunderMax offers this with the two system facades Modulo and Scaleo. Not only do you save time efficiently in procurement, but thanks to the tried-and-tested FunderMax quality, you always have the security of impact-resistant, durable and absolutely light-resistant facade panels and accessories. The system facades Modulo and Scaleo always include the respective fastening system and the prefabricated panels according to your wishes.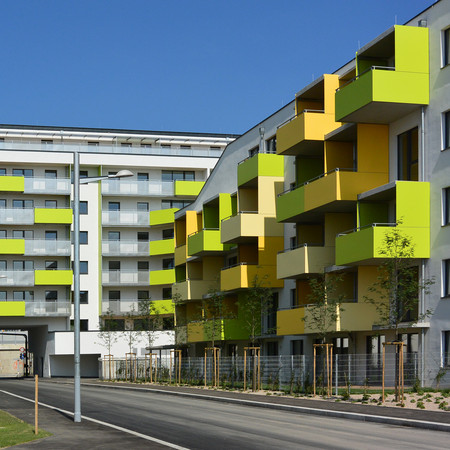 Sheathing of Balconies
Balconies are essential parts of facades, and their panels cover considerable areas. FunderMax offers materials for balconies that optically get the most out of design elements: Infinite implementation options and the proven product quality create ideal conditions for making every balcony a real eye-catcher.
Max Compact Exterior | F Quality
Max Compact Authentic | F Quality
Max Compact Universal | F Quality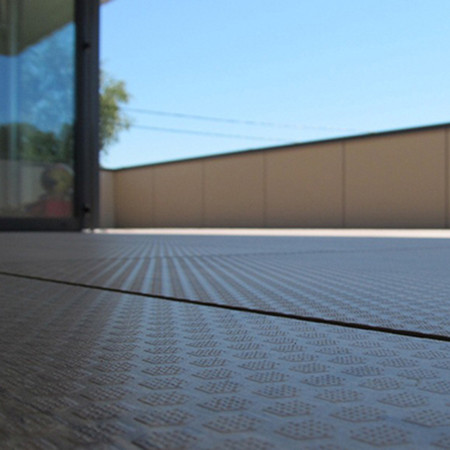 Max Compact Exterior balcony floor plate
Balconies pose special challenges that FunderMax optimally fulfills with Podio – a Max Exterior floor tile with Hexa finish. This material is used for load-bearing constructions in new buildings as well as for renovation projects both indoors and outdoors. The strengths of this balcony floor slab are the extreme weather and color resistance, combined with a refined surface, with which each balcony floor is absolutely anti-slip and non-slip. At the same time, the easy-to-clean Hexa surface is an ideal playground for children.
Podio – balcony floor plate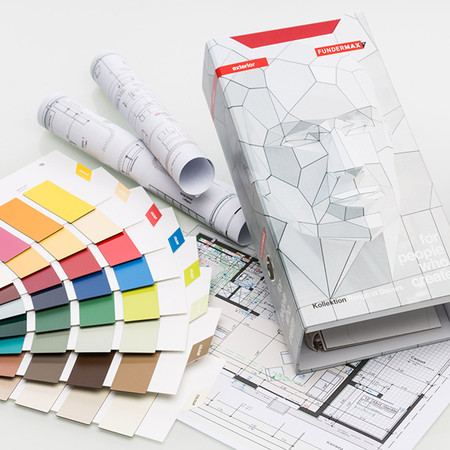 Max Compact Exterior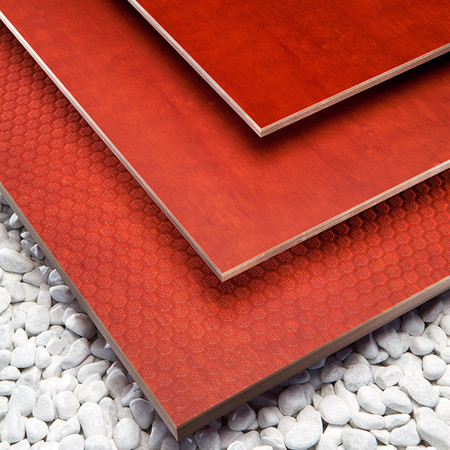 Surfaces
Take a look for yourself: Materials are always eye-catchers after all. And the view captures the surface.
That's why at FunderMax we invest a lot in refined visual and tactile experiences of our ever-changing surfaces. Quality is a matter of course for us. Exciting looks are always a challenge again – and our opportunity is to show that FunderMax thinks ahead and is already actively shaping the visual trends of tomorrow.
NT
NT
NG
shine
NH
Hexa
NY
Sky
Whether it is a matter of furniture, facades or interior fittings, FunderMax is always to be found at the interface between ideas and materials. We understand architects, processors and the furniture industry – as well as the genuine decision-makers: your customers.
WHAT WE DO:
We think about the issues, we develop the products and we create them. Our strength lies in well thought out wood-based materials and compact laminates. We see ourselves as a production facility, a service partner and a design laboratory. Only because we are highly competent in all three fields can we make top-class performance a matter of course.
WHAT WE ARE PROUD OF:
We stand for sustainability, wherever you look: creative brains who are already making an active mark today on the design and product trends of the future; materials created from sustainable resources; and energy that is sustainably produced and supplies "green" electricity and district heating far beyond our own requirements