MUNKSJO PAPER
Ahlstrom-Munksjö is a global leader in fiber-based materials, supplying innovative and sustainable solutions to customers worldwide.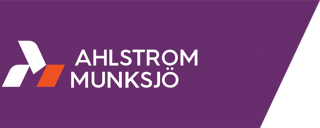 Application
Munksjö Oyj is an international specialty paper company. We produce select specialty papers, which are central elements in the design and manufacturing processes for our customers. Our products are divided into four business areas; Decor, Release Liners, Industrial Applications and Graphics and Packaging.
DECOR
The Decor business area develops white and coloured decor papers that are used for such purposes as the printing of patterns and designs such as wood imitations for laminate surfaces.
The products are used in the manufacturing of furniture, doors, kitchen interiors and flooring. This business area also includes Thin Print paper used for leaflets in pharmaceutical and cosmetic packaging and European Printed Products, E2P. E2P specialise in printing decor papers.
INDUSTRIAL APPLICATIONS
The Industrial Applications business area develops specialty paper for industrial use. Examples of products are Abrasive backings used in the manufacture of abrasive backing materials primarily used in the automotive and construction industries, Electrotechnical paper for the insulation of transformers, Spantex® foils for kitchen worktops and furniture, and Thin paper used as interleaving in the steel, aluminium and glass industries.
In this business area also Fine Art paper is included under the brand name of Arches®.
RELEASE LINERS
The Release Liners business area develops Release Papers, Coated Specialties and Pulp. Release Papers are used as a carrier of different pressure sensitive adhesives labels and materials, which are mainly used in areas of, inter alia, retail and pricing labelling, for office labelling, and a broad range of self-adhesive tapes and materials for graphic or industrial applications.
This business area also include environmentally-friendly bleached and unbleached long-fiber Specialty Pulp.
GRAPHICS AND PACKAGING
Thickness: 0,3 mm
Packaging: Fixed measuring/full width
Available decors: 50
Environmental Sustainability
"A"- CLASS MILL
According to Swedish Environmental Law, Munksjö Paper AB in Billingsfors is a so called "A"-class mill. The business and its environmental work are therefore controlled by decisions (conditions) made by the Environmental Court. The regional authority – "Länsstyrelsen i Västra Götaland", maintains continuous supervision. As the paper mill in Billingsfors is located near an environmentally sensitive group of lakes, along the Dalsland Canal, the company must abide by very stringent environmental regulations. The mill is equipped with its own Environmental laboratory. The company also has one by Swedac accredited Environmental Laboratory according to ISO 17025:2005 to taking of specimens and analyses of waste water. The results are collated every four months and annually in Environmental reports. An independent, officially approved Environmental consultant controls the mill's activities annually.